Tickets available in advance  http://www.transformed.de/shop.html  or at the door on the night of the concert.
From The Epicurean Website:
NIKOLAS SCHRECK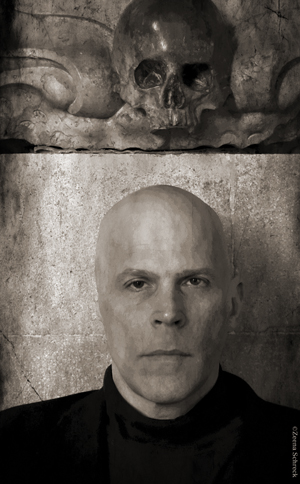 Nikolas Schreck is a musician, author, film-maker and religious teacher. His initiatory application of the arts formally began in 1984 when he returned to the West from a life-changing spiritual pilgrimage in Egypt to found the shapeshifting musical ensemble RADIO WEREWOLF, a nine-year sonic magic operation which concluded in 1993. His recent musical activities include the 2015 release of the Kingdom of Heaven album XXIII and a 2014 sonic magic ritual performed at the Tower Transmissions IV Festival in Dresden.
His Berlin performance at the Epicurean Escapism Festival 2016 will feature new solo work and reinterpretations of Radio Werewolf classics. Schreck has previously collaborated musically with Zeena, John Murphy, Death in June, NON and Sir Christopher Lee, whose first solo album he produced.
(photo: Zeena Schreck)